toddlers | preschool classes (walkers - 5 y.o.) - overview
These playful classes introduce children to age-appropriate yoga and dances sequences (often through engaging songs and stories), as well as breathing and relaxation techniques, while helping to strengthen coordination and flexibility, build body awareness and inspire confidence.The younger children begin their practice with the parent or caregiver and then beginning around age three, children begin to develop their own practice and take classes without an adult. In addition, we have our yo-hop class that combines hip hop and yoga for kids who like + may need to burn off some energy. Our ballet classes are a great introduction to the art of ballet, while also incorporating yoga fundamentals.
toddler + me yoga
thurs. 11:45am
A class for the parent/caregiver and toddler. This time is for YOU to reconnect with your body as you are guided through asana to strengthen, tone and nurture your body, mind and soul. We will gently invite your little one(s) to join in, socialize and participate. Your toddler is welcome to come and be who they are, even if that doesn't look like our practice. They may or may not want to participate and that's okay, we encourage you to allow them to do what they will do and focus on your own practice. Children learn through modeling and play, and over time, you may find your toddler engaged in what we are offering and exposing them to: meditation, chanting, breath work, asana, music, stories, massage, and most of all love and light! Please bring your mats (though mats are also available for rent or purchase) for we will go on an enchanting ride.
yoga tots
mon. 5pm + sat. 8:30am
Fun, interactive classes encourage a toddler's natural thirst for knowledge. This playful series combines simple yoga poses with engaging songs and stories that exercise social, sensory, and motor skills while increasing flexibility. You will guide and partner with your toddler in simple animated poses, games, music, and breathing exercises that help to strengthen coordination, build body awareness, and inspire confidence.
buddha tots yoga
wed. 10:30am
A toddler yoga circle that allows the little ones to explore movement in a fun, calming space. Children will be introduced to breathing, chanting and mindfulness along with developmentally appropriate yoga poses with their caregiver. Benefits to children doing yoga are countless; including increased balance and coordination, strength, self esteem and longer attention. Khefri's kind and calm spirit guides these young children to become self aware and thoughtful little yoga stars!
yogabuddies™ jr.
tues. 3:15pm
Give your child the gift of yoga! Your child will be a part of a non-competitive space where self expression is encouraged. Children will learn tools in how to de-stress, be calm and focused through practicing yoga poses and breathing techniques, learn character building words and play yoga related games. Parents do NOT participate in this class.
family yoga
sun. 11am
Family yoga is a fun, playful, and meditative way to move together mindfully through flow sequences, as well as partner/group poses. Developmentally appropriate yoga postures (with modifications as necessary), animated breathing exercises and soothing relaxation techniques awaken the innerchild of all age participants. Laughter and love fill each class and is sure to inspire the entire family's relationship. Adults and children of all ages and abilities welcome! Please bring a mat for each family member 4 years and up and REGISTER SEPARATELY FOR EACH MEMBER with their own mat.
happy baby ballet l + ll
tues. 11:30 + tues. 12:30
This class introduces children to the fundamentals of ballet, a world famous art form. It highlights classical ballet positioning, the exploration of moving to classical music and imagining far away places, characters & stories that touch the hearts and minds of people all over the globe. This program also fuses a yoga element and includes core yoga stretching, balance and posture, as well as breathing techniques that enhance relaxation. Both the cultural and calming effects on children are amazing!
happy baby yo-hop
mon. 9:15am + fri. 10:30am
This unique, high energy class, choreographed by Denise specifically for happy baby, combines yoga fundamentals with hip hop-inspired dance movements. This upbeat fusion class will enable toddlers (and parents) to burn off excess energy through a cardio workout that helps foster coordination, flexibility, strength, and confidence.
baila baila (spanish music)
fri. 8:30am
Baila Baila™ is a wonderful musical creation that exposes babies to the Spanish language and teaches toddlers Spanish skills through a fun, engaging class. The diverse and contemporary rhythms make the learning easy and fun.
happy baby jam session
sun. 12:15pm
Parent + child jam sessions are offered for young musicians who aren't ready for formal lessons yet. These 45-minute classes are designed to expose your child to music through fun hands-on interaction with real instruments, including drums, guitars, microphones, violins, and more.
joyeux bébé musique (french music)
tues. 6:15pm
Here, Natalie invokes her childhood in France and adapts her movin' groovin' music class to expose babies and children to the French language through playful song and dance.
movin' groovin' toddler music
thurs. 3:30pm
This class includes developmentally appropriate songs, rhymes, creative movement, and percussion instrument play, and exposure to many different styles of music and storytelling. This is a joyful first experience in music making. We encourage parents and caregivers to join in on the fun and sing/play along! Early exposure to music has a long list of benefits including early communication skills, emotional bonding, motor skills, self-expression, memory skills and so much more. Natalie has over a decade of experience teaching music to kids and adults of all ages. Come on out to sing and groove with us!
play music
sat. 4:30pm
Kids Play Music© is an interactive class program for your bright-eyed little humans. Each class includes interactive music play to engage their early language and social skills, motor coordination, and developmental milestones. Each Play Music class includes guitar, drums, shaker instruments, dancing, story time, sing-a-longs, and signs to communicate manners. Play Music classes are inclusive for children with and without special needs.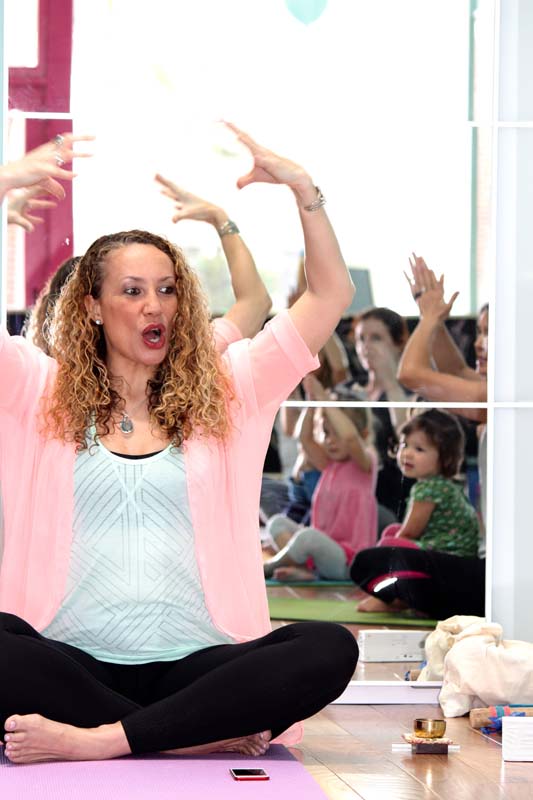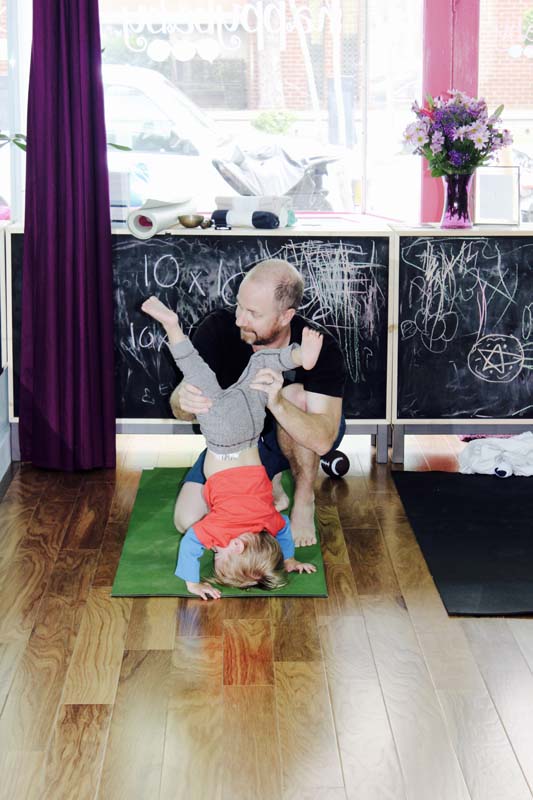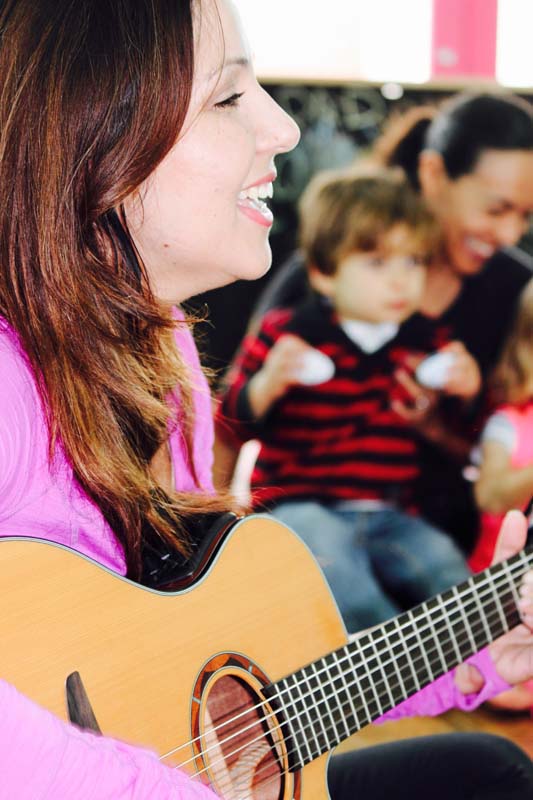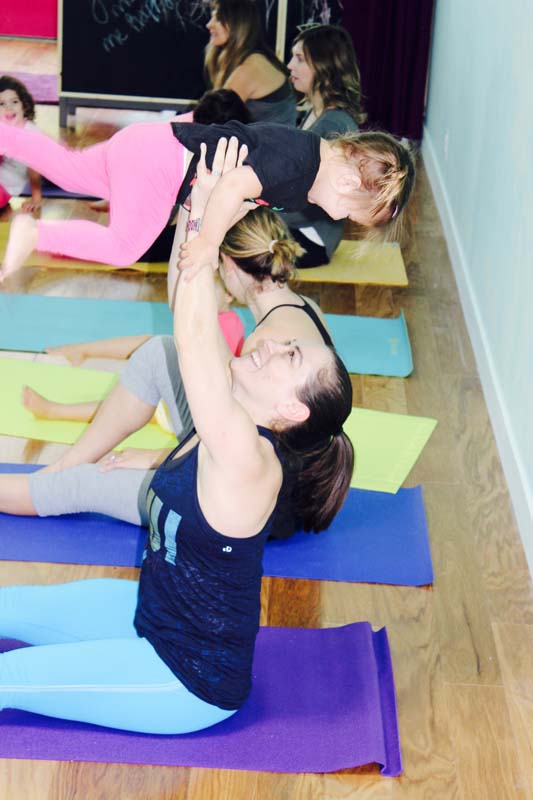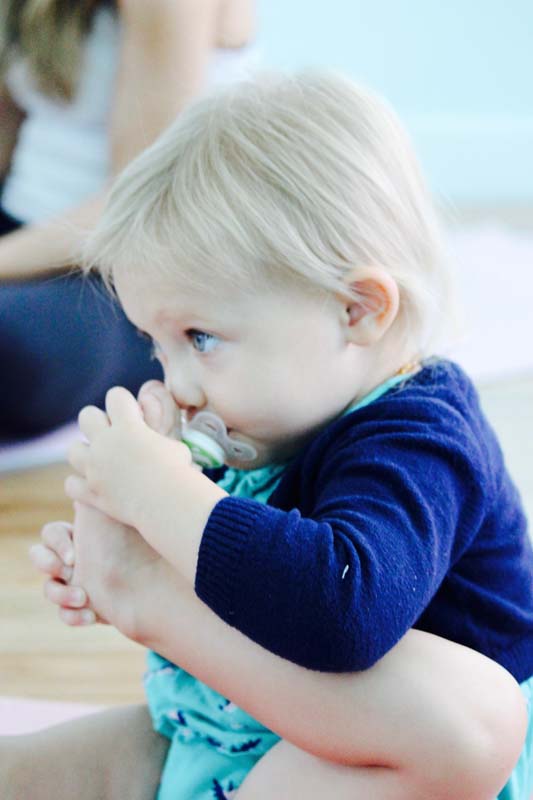 toddler groups
mindful mama + tot support group
(mama w/ toddlers 1 - 3 y.o. - dads encouraged to join too)
Based on the Mindful Parenting philosophy, our mindful mama + tot group is a therapeutic, experiential support group for moms and dads who are navigating the tricky years of toddlerhood. Groups are kept small so there is plenty of time to explore each participant's unique relationship to their child. The format of the group is very similar to many RIE groups, with the exception that our group is led by family and child therapists, and there is an emphasis on increasing reflective functioning and self awareness in order to create a more cohesive and peaceful relationship within the family. For more information and to join our waitlist, please email brandi@happybabyla.com